Audition for 2021 Taipei Tech International Festival 2021北科大國際之夜表演內容徵選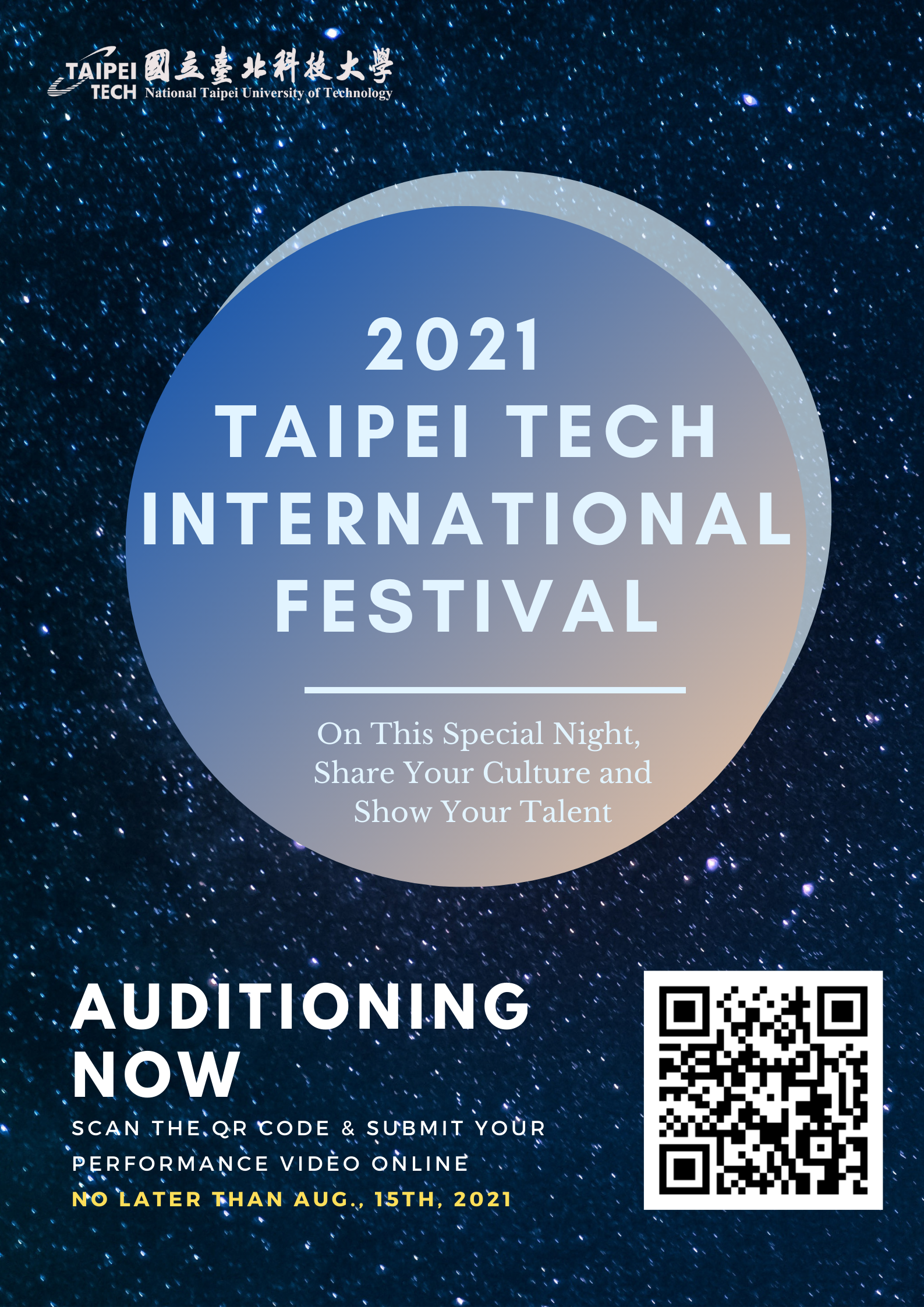 We are looking for interesting individuals or teams (up to 4 persons per team) to participate in our online video audition for Taipei Tech's international student night on upcoming Oct.22
Don't miss out this awesome opportunity to present yourself and communicate through cultural dance, singing, act or any other cultural performances!
*Due to COVID-19 restrictions, audition would be held online with a maximum of 4 members per team.
Audition Qualification: students no limit on age, gender, ethnicity, or nationality
Scan the QR code and Submit your performance video online no later than Aug. 15th, 2021.
Gifts: Students who performed on International Festival will be offered gifts from Taipei Tech OIA.
我們正在招募富有創意的學生(們)來參加國際之夜表演內容的徵選。國際之夜將在10/22日舉行。
因應疫情,表演組合以不超過4人為主、徵選方式也將以上傳表演影片至報名表單的方式進行。
千萬別錯過這個能夠透過舞蹈、歌唱、戲劇或任何表演形式展現自己並宣揚自己文化的特別機會!
徵選資格:歡迎任何年紀、性別、國籍與背景的學生報名徵選
請在8/15前掃描QR Code並上傳表演影片至報名表單
台北科技大學國際事務處將提供精美禮物給國際之夜的表演者,請大家踴躍報名!