The OIA staff believe that "internationalization" means more than the number of foreign students or collaborative projects. We consider it our mandate to create a learning and research environment with a global vision. The expansion of internationalized education, research and collaboration and their higher visibility on the campus are our present objectives as OIA assists our faculty and students in their quest for internationalization and excellence.The Office of International Affairs at National Taipei University of Technology was established on August 1, 2010, to enhance the internationalization of the university through the recruitment of more foreign students and the promotion of more exchange and collaboration with foreign partners. Integrating the International Student Section from the Office of Academic Affairs and the International Cooperation Section from the Research and Development Office, OIA strives to better serve the growing needs of Taipei Tech as it pursues the goals of internationalization.
Dean's Profile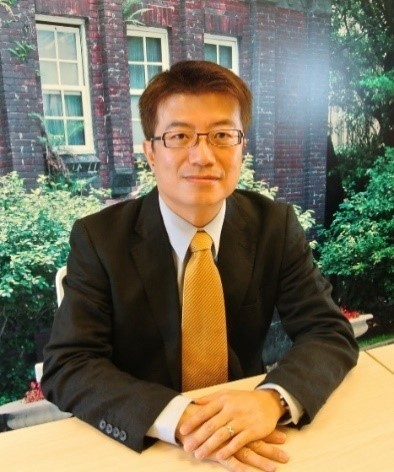 Professor Morris Fan
Department of Industrial Engineering & Management
National Taipei University of Technology, Taipei, Taiwan
Vice President and Board Member, Asia Pacific Industrial Engineering and Management Systems Society
Convener of Industrial Engineering & Management Program, Department of Engineering & Technologies, Ministry of Science & Technology (MOST), Taiwan
Editor-in-Chief, Engineering Optimization (SCI), Taylor & Francis
Tel : 886-2-27712171 ext. 6501 or 2382
Fax : 886-2-8773-1879
E-mail : morrisfan@ntut.edu.tw
Education
B.S. in Industrial Engineering from Tung-Hai University (1988).
M.S. in Industrial Engineering from University of Pittsburgh (1992)
Ph.D. in Industrial Engineering from University of Texas-Arlington (1996).
Visiting Professor in University of Science and Technology Beijing sponsored by Taipei Tech-USTB Bilateral Cooperation Project (2017-2019).
Welcome Message From the Dean
Dear prospective students:
Greets from National Taipei University of Technology (Taipei Tech)! I am the Dean of the Office of International Affairs at Taipei Tech. I would like to represent my University to welcome you to study at Taipei Tech and thank you for your interest in our university. In addition to extending a warm welcome to you, I would also like to take this opportunity to introduce my University and give you the reasons why you should pursue advanced degrees at Taipei Tech.
Before you start browsing our website, I would like to point out my University's unique advantages. First of all is the history of Taipei Tech. The National Taipei University of Technology will celebrate its 111st birthday next year, and it has awarded degrees to more than 100,000 graduates. That means more than 100,000 doors will open for you at the mention of Taipei Tech, giving you valuable connects for career opportunities and personal growth. Our second advantage is our reputation. In a recent evaluation by Taiwan's Ministry of Education, Taipei Tech ranked first among all the universities of technology. Besides, Taipei Tech graduates were named "the most preferred prospective employees" by Taiwan's private employers in the 2021 survey by the Cheers Magazine. Because our graduates have earned a reputation as highly-motivated employees and hard workers, it will really help to improve your job prospects with Taiwan companies all over the world if you study at Taipei Tech . Third, Taipei Tech has the best location. The campus is located in the heart of Taipei. Not only can you enjoy a world-class education at Taipei Tech, but you also gain the opportunity to enjoy the rich Chinese culture that Taipei has to offer. Most attractions such as Taipei 101, the Palace Museum, and the Chiang Kai-shek Memorial Hall are just around the corner from the University. You can enjoy easy access to these great places while you study at Taipei Tech in Taipei.
Please feel free to contact our staff or write us, if you have any questions. We will be most happy to serve you.
Sincerely yours,
Morris Fan
Dean, Office of International Affairs