Apply for MOST International Conference Funding
Create an Account on MOST!
Please be aware that all the application should be applied 1 months before, the day before the 1st day of that month.
For Example:
1. Conference @10/26; deadline for MOST @9/1; however you should submit on MOST website by 8/31 @17:00.
2. Conference @12/15(Wed); deadline for MOST @11/1(Mon); however you should submit on MOST website by 10/29(Friday) which is the last working day @17:00.
And please create an account first before you come to OIA for help, thank you!
---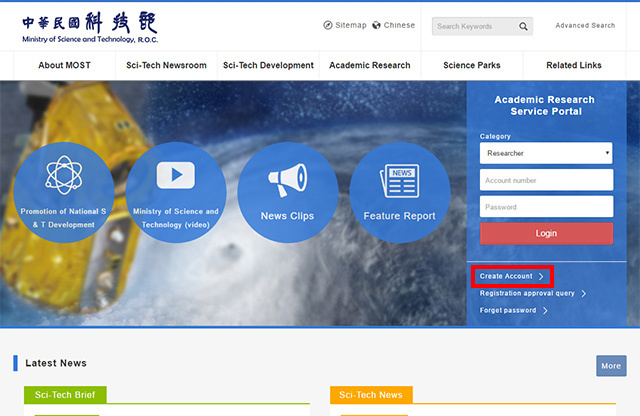 URL : https://www.most.gov.tw/en/public
Click Create Account
Start Applying for MOST funding
Before you start your application, please read APPLY FOR INTERNATIONAL CONFERENCE.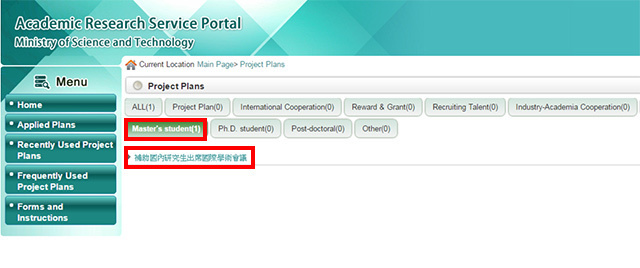 You Need To Prepare
STEP1
you need to submit your application form on the website(MOST)
* The requirements
STEP2
After submitting your application form, please inform the contact person at OIA Ms. Lucia. (luciaccs@mail.ntut.edu.tw / ext. 6524)
Accepted or not?
The MOST will inform you whether your application has been accepted or not, by sending official document to your department office.
After you got the approval doesn't mean you will get the scholarship immediately, please be noticed that you will get your scholarship after the reimbursement!(It means you still have to pay everything first)
Reimbursement
Need to finish in 15 days after you came back! The procedure would be as followed:
1. Prepare all the requirements (
Check the next part for requirements!

)
2. Due to Covid-19 situation, OIA will be assisting students apply for school accounting reimbursement.
After you prepared all the requirements and filled in all the forms, please email them to Ms. Evelyn Liu.
Reimbursement - Requirements
STEP1
Upload the conference report on website, and print it!(SAMPLE)
STEP2
Collect the conference report and all the requirements(as below) then go through all the required office! After it's done please scan it and send it to Ms. Lucia. (luciaccs@mail.ntut.edu.tw / ext. 6524)
國外出差旅費報告表 Travel Report Form1 (FORM)
電子機票Electronic Ticket (SAMPLE)
[國際線航空機票購票證明單]或[旅行業代收轉付收據]或其他足以證明支付款之文件正本Receipt that can prove you paid the money for the ticket (SAMPLE)
[登機證存根正本]或航空公司所開立之[搭機證明正本]Boarding Pass (SAMPLE)
外籍班機申請書(Not necessarily required! If you didn't take the flight from our own country's flight company, then please fill in this form)
大會所發之註冊費用收據正本Registration Fee Receipt(Not necessarily required! if you didn't pay for the registration then you don't have to prepare this!)
外幣兌換水單或出國前一天台灣銀行賣出即期美元 Foreign Exchange Memo (SAMPLE)
科技部核准函影本 Copy of The Official Approval Document from MOST
出差請示單Travel Report Form2 (FORM)
* Please leave your contact number when you hand in your document to OIA. Also, every files needs to be filled in Chinese and entitle the name in Chinese. PLEASE CHECK THE SAMPLE PPT !